Birth is a transforming event – be patient and realistic about your postnatal fitness goals, allow your body time to restore and recover, then come back fighting!
Exercises that engage and knit together our core abdominal muscles and strengthen our pelvic floor form the solid foundations for recovery. This later allows higher impact cardiovascular exercises to be performed safely without discomfort or set backs. Get the basics right and you are well on your way to a stronger, happier you!
I'm sure you have asked yourself a number of questions post birth: when is it safe to start exercising? How can I shed my baby weight? What exercises aid recovery? How do I correctly engage the pelvic floor? What exercises are best avoided and for how long? Well, I'm here to help. Firstly, exercise has the following benefits for postnatal women;
Strengthens and tones abdominal & pelvic floor muscles
Boosts energy levels
Increases range of motion, flexibility & rate of postnatal recovery regardless of delivery
May help prevent postnatal depression
Focuses on breathing techniques that reduce stress, fatigue, anxiety and tension
Promotes better sleep
Brings attention to posture which often gets neglected when caring for your little one
Helps shed those extra pounds
Improves general fitness, circulation, digestion & mental wellbeing
Creates 'you' time, a time for self care
Who Its For

1:1 bespoke programming for postnatal women (after the 6 week check up) who want to strengthen their pelvic floor muscles
Those who want to put a stop to leaking when coughing, laughing, sneezing, jumping or running
Women with back pain who would benefit from a stronger fully functioning core
If you just want to reconnect with your core getting a stronger & better looking tummy
Those who want to progress from basic Kegel exercises to advanced core activation exercises & functional movement
Women that want to heal their small Diastasis Recti (abdominal separation) after pregnancy
Women who prioritise their long-term health and well-being
If you have been advised by your health care professional to 'do your pelvic floor exercises' but dont know where to start. We have 100% moved away for the 'hold it in and squeeze method'
Mums who value their self-worth and want some time to themselves to heal and recover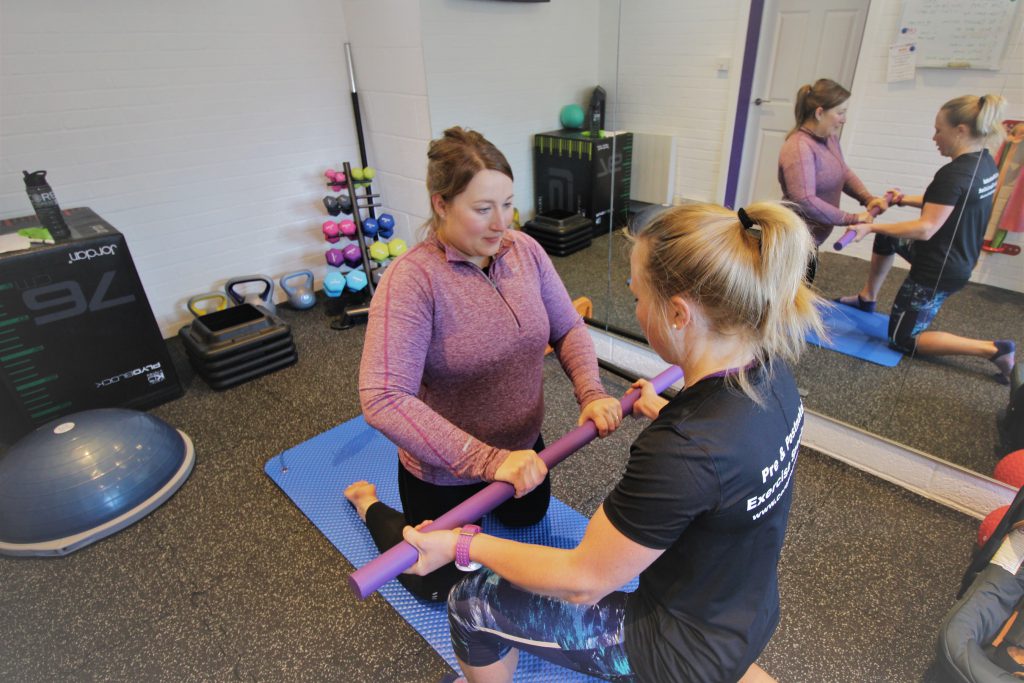 What It Involves
There is an educational element to each session so you become more aware of your own body & its connections
Postural analysis and alignment corrections
Diastasis recti (abdominal separation) and pelvic floor examination
Nutritional advice – foods that repair tissue post trauma and support cellular regeneration
Mindful movement focusing on breathing, core & pelvic floor rehabilitation
Getting your body fit and strong through functional exercises so you can chase after your little one!
Personalised progressive fitness programme to shed those extra pounds
Exercise prescription & homework to activate and continuously strengthen your core & pelvic floor daily
Mobilisations and releases to reduce the build up of muscle tension specifically if breastfeeding
Stretches and relaxation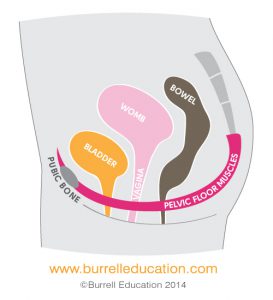 How Can I Help?

First and foremost, offering core & pelvic floor rehabilitation done though visualisation, respiration and pre-load tension
Creating synergy between your core and pelvic floor muscles enabling optimal functionality (see diagram)
Ensuring you are exercising safely with the correct amount of load transfer. Too much load too soon creates intra-abdonimal pressure causing your tummy to dome known as 'mummy tummy'
By offering functional exercises that improve your strength & tone and reflect your everyday life as a new mum
Offer a progressive exercise programme that reflects your increasing fitness levels and strength
Constantly changing exercises to keep your body guessing, speed up metabolism, tone muscles and gets results
Covering all primal movement patterns every mother practices daily without knowing it…push, pull, squat, lunge, rotate, bend to extend, balance
Save on childcare costs, bring along your baby until they are crawling

How To Book – It's Simple

Contact me

Complete the Postnatal pre-screen questionnaire, 'Physical Activity Readiness Questionnaire' (PAR-Q) HERE
Book your appointment slot and I'll send your invoice (payment must be made in full prior to your appointment)
What to Wear/Bring

Comfortable, non-restrictive gym clothing
If you are breastfeeding, feed your baby or express your milk before your workout to avoid any discomfort that may come from engorged breasts
Trainers – although most mobilisations and core work will be done barefoot
Water bottle
Gym towel
Prices & Packages
Postnatal Training – Consultation (45 – 60 minutes) £45*
Postnatal Training Sessions– 60 minutes
Block of 5 – Core Rehabilitation, Mobilisation & Stretching – £40 per session (£200)
Block of 10 – Core Rehabilitation + Mobilisation & Stretching + Functional Exercise – £38 per session (£380)
Block of 20 – Core Rehabilitation + Mobilisation & Stretching + Functional + Dynamic Exercise – £36 per session (£720)
Loyalty Scheme*. A complimentary blissfully relaxing treatment awaits you…
Do you qualify for a calming 1-hour Reflexology or Reiki treatment by Caroline Dearlove, Women's Wellness Consultant? Book & pay for your 2nd block of 20 or 3rd block of 10 x consecutive sessions and I will…….pay for you to be pampered! No catch, just a strong believer of enhancing your health and wellness as you strive to achieve your long-term goals.
For treatment details visit www.carolinedearlove.co.uk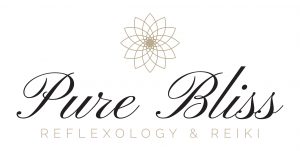 New Mum MOT – 90 minutes – £65
Complimentary resistance band, smoothie & recipe card
This session includes a full postnatal consultation, diastasis recti & pelvic floor assessment, postural analysis, nutritional advice, core activation education and demonstrated 'take home' exercises designed to strengthen your core & pelvic floor post birth.
Optimal Nutrition for Postnatal Healing & Recovery – 90 minutes – £65
Complimentary postnatal nutritional & holistic healing information + smoothie & recipe card
This session includes a full postnatal consultation, 3-5-day food diary (completed & returned prior to the appointment), nutritional recommendations to help heal your body post birth plus industry recommended recipes that ensure your body is getting the nutrients needed to repair, heal and function optimally. Home visits offered within Wantage.
Payment

Cash – BACS – Paypal
Full payment is required prior to your sessions. Installments are available, please see Terms & Conditions or call to discuss.
* For full Terms & Conditions click HERE