Whatever your exercise journey, we all need a little help now and then…get motivated, have fun and let me help you achieve your fitness goals!

Functional training techniques (training the body for activities performed in daily life) are the key to success and for good reason. Fat burning is optimised by using full body exercises that improve strength, endurance and boost metabolism. It develops strong and lean bodies, improves posture and every session includes flexibility, mobility, core stability and balance. This keeps your body constantly challenged.
Physical Exercise Is GOOD For Us…

Reduces blood pressure, body fat, risk of arthritis, stress, bad cholesterol,
Improves breathing, joint mobility, balance, flexibility, posture, our sex life and mood, self esteem & confidence, overall wellness

Strengthens bones, muscles

May decrease the risk of dementia, anxiety, type 2 diabetes, osteoporosis, heart disease, cancers

Promotes better sleep

Boosts memory, energy, immune function, metabolism
Builds aerobic power, muscle mass, intelligence (more oxygen to the brain)
It's Fun & Social!


Who & What It Involves
1:1 or 1:2 bespoke programming for men and women for want to improve muscle tone, get strong and lean, work up a sweat & lose weight!
HIIT (High Intensity Interval Training) sessions – guaranteed to increase your heart rate
Circuits – using your own body weight and free weights
Kettlebells – energy demanding, great for strength training
Functional exercises
Powerful dynamic exercises
Mindful movement focusing on breathing & core strength/stability
Exercise prescription & homework to help you achieve your goals
Mobilisations & stretches
Nutritional advise
How Can I Help?
Offering a tailored programme entirely for you based on your goals
Provide a fresh perspective and new ideas that engage both your body and your mind
Carrying out a thorough consultation looking at your lifestyle, sleeping, eating habits, medical history and current activity levels creating a bigger picture of your current health and fitness
Physical examination that includes height, weight, heart rate, blood pressure & postural analysis allowing me to choose effective exercises to help achieve desired results
Design functional & dynamic exercises that improve strength and tone, lose the fat and improve your range of movement and flexibility
By including primal movement patterns we all practice daily without knowing it…push, pull, squat, lunge, rotate, bend to extend, balance into every workout
Offer motivation, support and guidance throughout your fitness journey
Make exercise fun!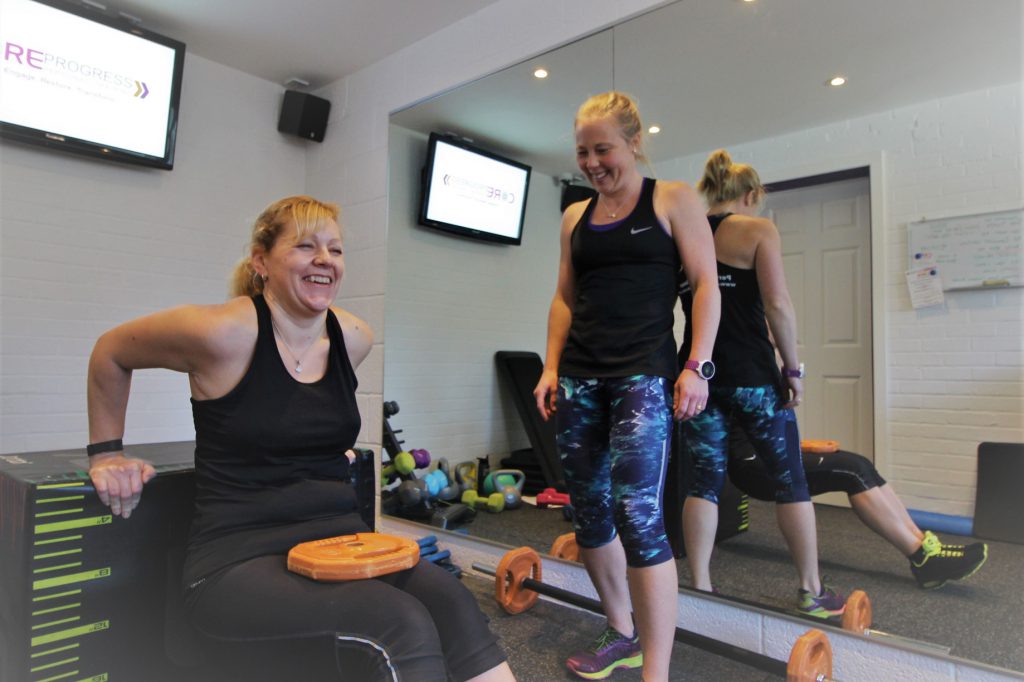 How To Book – It's Simple
Contact me
Complete the Personal Training pre-screen questionnaire, 'Physical Activity Readiness Questionnaire' (PAR-Q) HERE
Book your appointment slot and I'll send your invoice (payment must be made in full prior to your appointment)
What to Wear/Bring
Comfortable, non-restrictive gym clothing
Wear a supportive sports bra
Supportive, clean trainers
Water bottle
Gym towel
Prices & Packages
Personal Training – 60 minutes
Consultation – 45-60 minutes – £50.00
Block of 5 – Personal Training – £45 per session (£225)
Block of 10 – Personal Training + Nutritional Advise/Recipe Cards – £42 per session (£420)
Block of 20 – Personal Training + Nutritional Advise/Recipe Cards + Additional Support + Free Water Bottle – £40 per session (£800)
Loyalty Scheme*. A complimentary blissfully relaxing treatment awaits you…
Do you qualify for a calming 1-hour Reflexology or Reiki treatment by Caroline Dearlove, Women's Wellness Consultant? Book & pay for your 2nd block of 20 or 3rd block of 10 x consecutive sessions and I will…….pay for you to be pampered! No catch, just a strong believer of enhancing your health and wellness as you strive to achieve your long-term goals.
For treatment details visit www.carolinedearlove.co.uk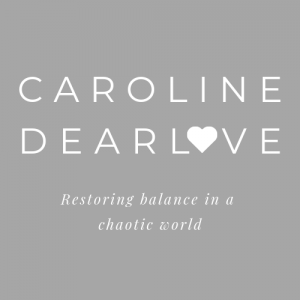 Train with a Buddy – 60 minutes
Consultations – 45-60 minutes- £50.00 pp*
Block of 5 – Personal Training – £30 pp per session (£150 pp)
Block of 10 – Personal Training – £28 pp per session (£280 pp)
Payment

Cash – BACS – Paypal
Full payment is required prior to your sessions. Installments are available, please see Terms & Conditions or call to discuss.
* For full Terms & Conditions click HERE