Helen contacted me in October 2021. Why?
The recent pandemic had negatively affected her lifestyle which is relatable for many of us. Working from home meant her daily movement was minimal and food was now a great comfort. She wasn't feeling her usual confident self and her favourite clothes became too tight & uncomfortable to wear.
Helen admitted not enjoying exercise and didn't like sweating. Her general nutrition was unstructured, often missing breakfast and lunch and working long hours meant the evening meal often was a bowl of Alpen or buttery toast for dinner. After years of faddy diets Helen wanted to change her lifestyle for good. No more quick fixes or yo-yo dieting. It was time for long term change in the healthiest and most sustainable way.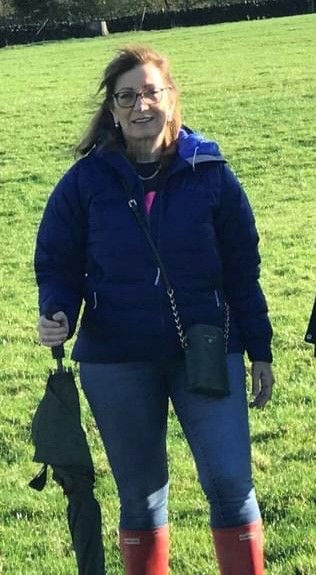 What she has achieved
Helen has worked incredibly hard over the last 6 months. Committing to weekly PT with myself plus joining & successfully completing my Couch to 5k running program. A lady who hated exercise now happily and comfortably runs 5k in sub 33 minutes. That's something I'm proud of!
Her step count has skyrocketed from her pre pandemic 3-5k steps to 8-12k daily. Not forgetting those 25k weekend walks which she now really enjoys.
In addition to this her dietary changes have accelerated her progress. She has dropped 2 dress sizes and lost inches from waist and hips. Scales or calorie counting did not feature in this program. In my view there are many more beneficial ways of measuring success and when do numbers on a scale make you happy? Fitting back into this little black dress is far MORE pleasing & I think that smile says just that! What a glamorous lady.
If I look as radiant & as fabulous as Helen does at 60 (yes, 60 in November!) I will be delighted.
'I have never had a personal trainer and when I saw Clare's post that she had an evening session available, I knew it was the right time for me to make a change. I was initially quite anxious about what it would be like, could I do it? was I too old? But after one session with Clare, I knew I had made the right decision. Clare pushes you to your limits but in a very safe and encouraging way, she can sense when you have reached your limits. She knows when to suggest something new and when I asked her if she thought I could achieve couch to 5K, she immediately said yes and then took me for a short run to prove that I could do the first session. I love the new lease of life that I have and I cannot thank Clare enough for how she has guided me, I highly recommend anyone else thinking of making a change, to contact and work with Clare".
If this has inspired you to become healthier & fitter please get in touch. If you are after a faddy diet or an extreme exercise regime this is not for you. Long term change takes time, commitment & patience BUT is far easier with a structured plan, support and ongoing encouragement.